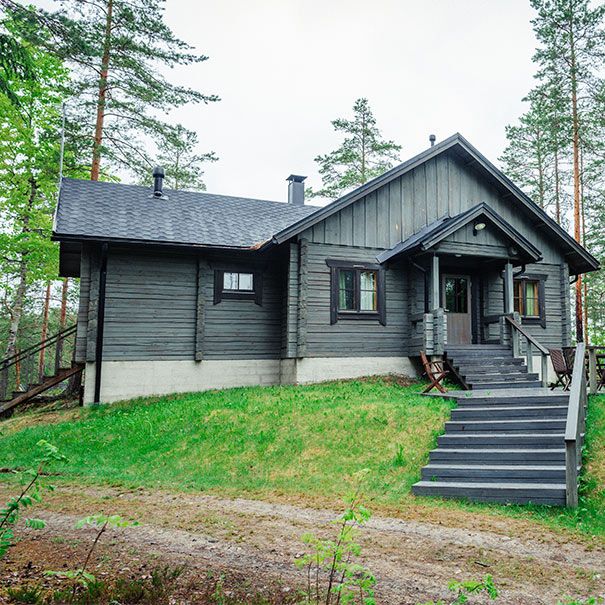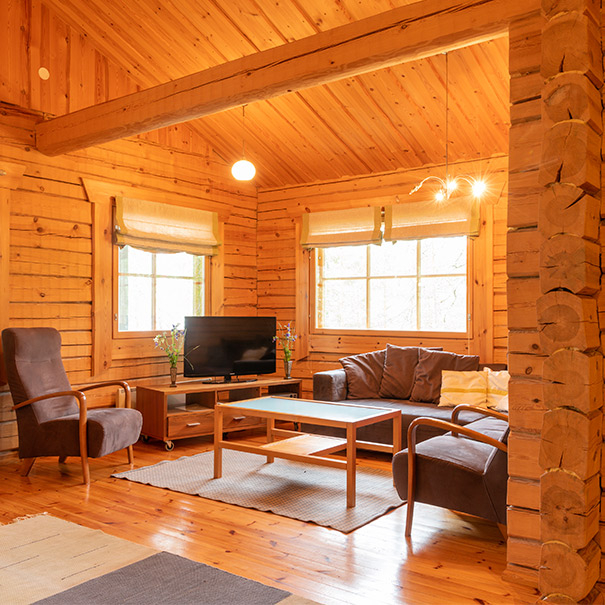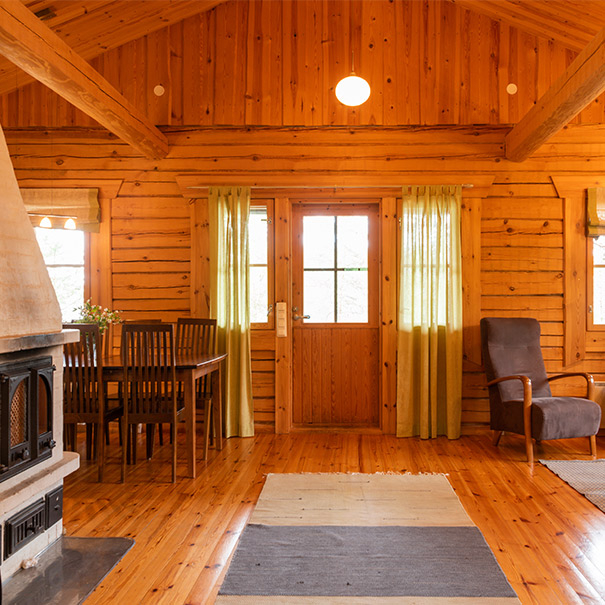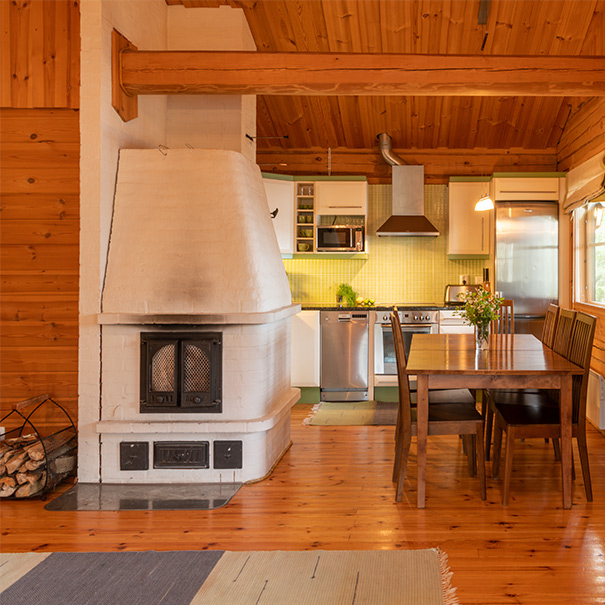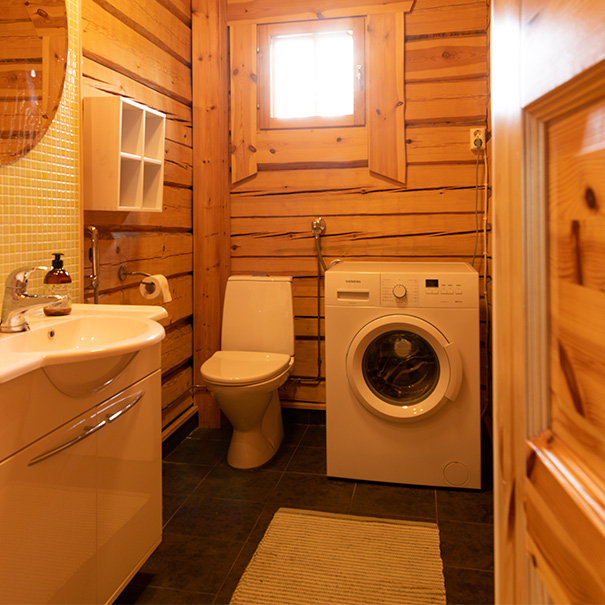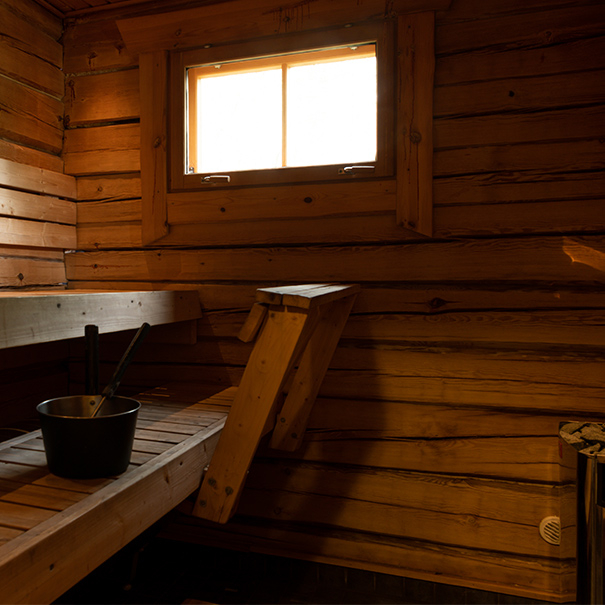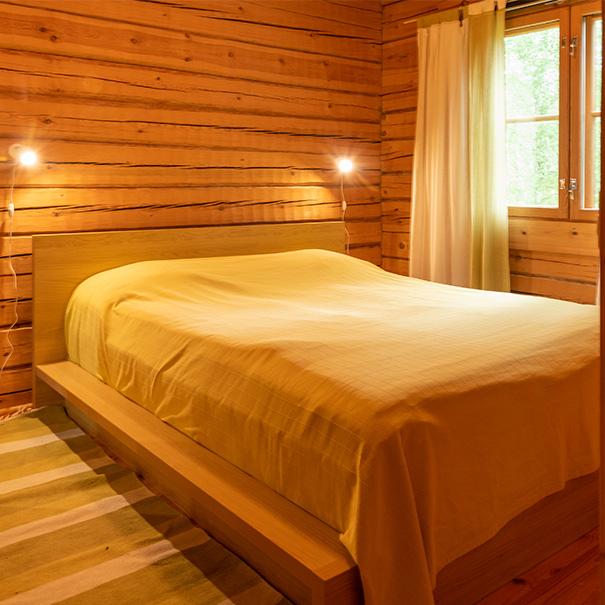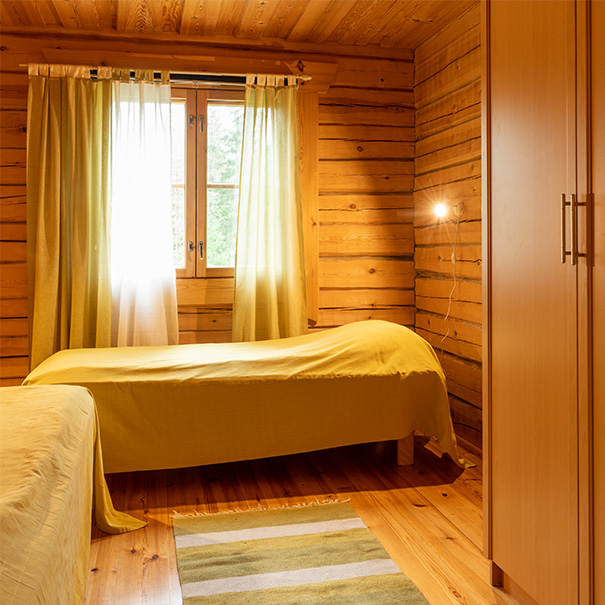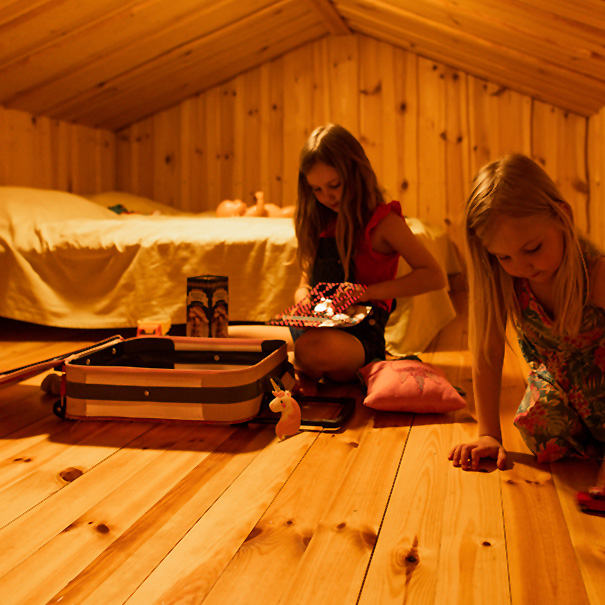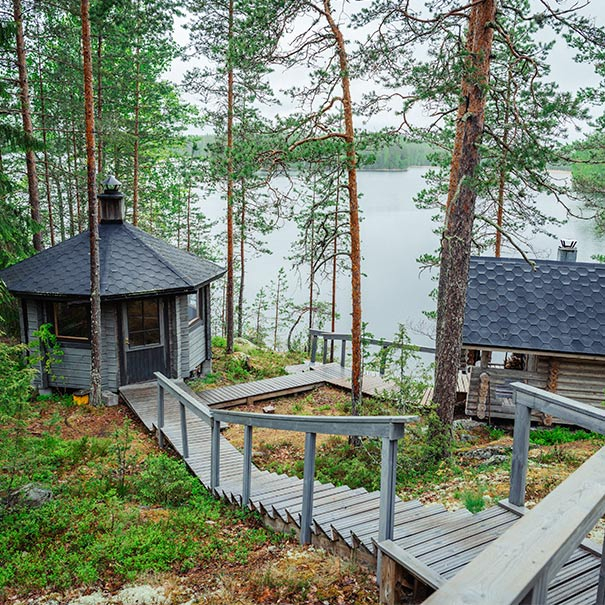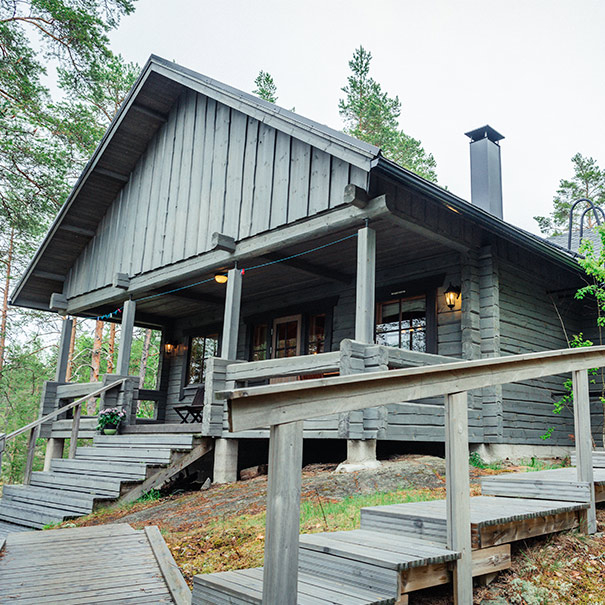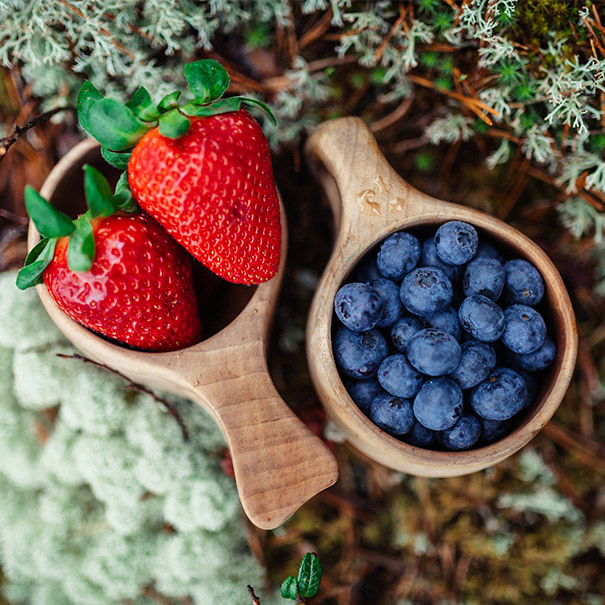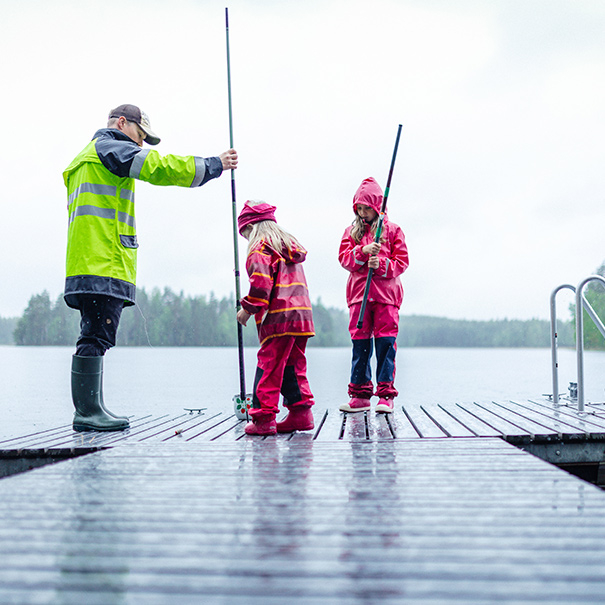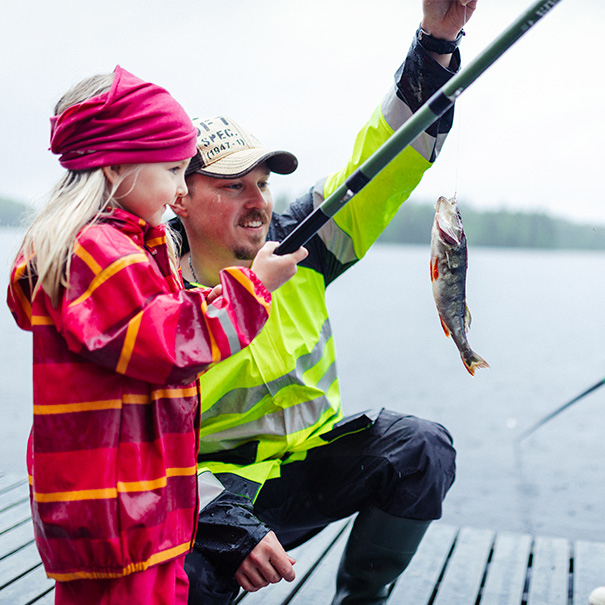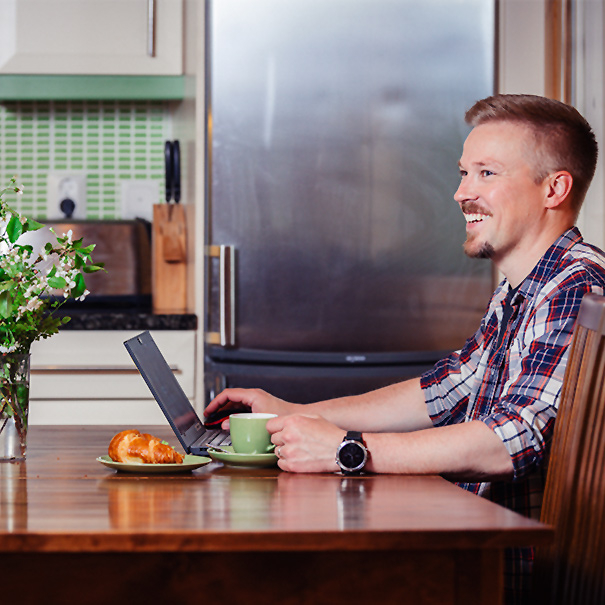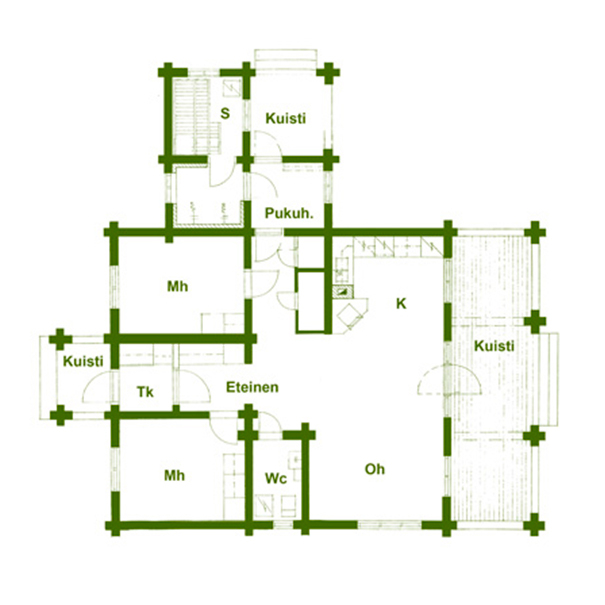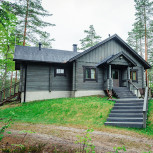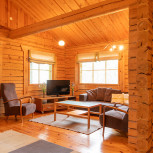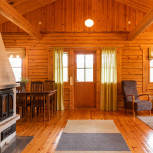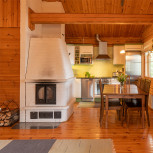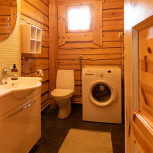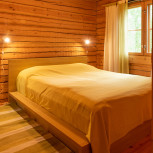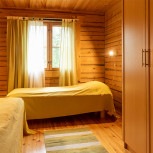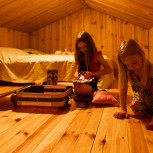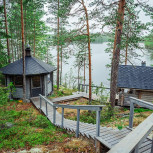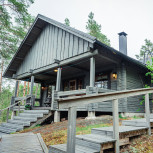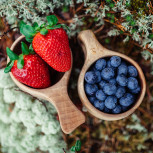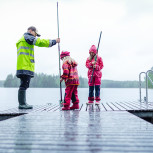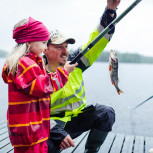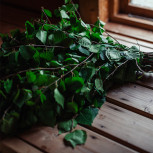 Nuottakallio holiday cottage Saimaa Mikkeli Finland
Nuottakallio is an open, modern log cabin for hire. It has stunning rocky views over Lake Saimaa, Finland's largest lake. For decades, a hut for storing fishing nets stood on the site of this cottage, showing that this has always been a good area for catching fish. A large plot of 2 hectares, verandas, grill hut and piers offer all that is needed to relax in peace, even if you are travelling in a large group.
The living room and kitchen form a large open space all the way up to the roof and the light wooden surfaces further enhance the feeling of openness. The fresh interior will please even the most demanding eyes. It is only 500 metres to Lokkero, the neighbouring cottage, so these two cottages can comfortably accommodate a party of 16. The cottage has two beaches: you can splash around in the clear waters of Lake Saimaa either directly from the end of the pier or by following the steps by the grill hut. For visitors with restricted mobility, we recommend the Syväjärvi cottage. The Nuottakallio cottage is suitable for visitors with allergies: pets are only allowed on Lake Saimaa in the fisherman's cabin.
"We were able to catch as much perch as we were able to prepare and eat."
Book here!
Colours in the booking calendar
Booked already
Available for check-in date
Available, but not valid for check-in date
Between midsummer week and the end of August, and at new year, the minimum rental period is one week. Changeover day is Saturday.
Please select a dark green date